San Francisco Site Development & Design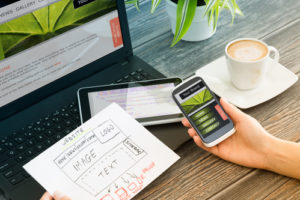 Insight Forge has experience in the design and development of websites with an emphasis on marketing. Our specialty is creating sites and landing pages that are optimized for SEO and PPC campaigns. For Insight Forge, building sites with a marketing goal means balancing design aesthetics with customer conversion efficiency.


We've created sites for companies a variety of industries, including software, travel / hospitality, professional services and small businesses. We often do nuts-to-bolts operations, which includes site creation, an SEO overhaul, PPC campaign creation and ongoing maintenance to ensure our customers start on the right track and stay there.


We realize that in today's online world creating a website isn't enough. It's about developing an entire web presence – site development, search engine optimization, ppc campaigns, social media marketing and more. That's what Insight Forge does. Simply Contact Us and we'll be glad to provide you with a free site review and estimate.